Dusty Lounge
From Pool's Closed Wiki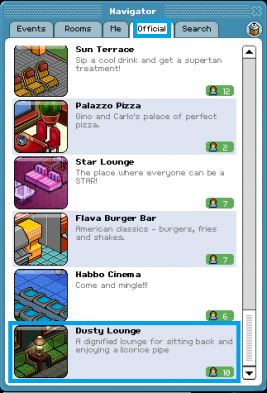 This room no longer exists or has been redesigned significantly. Page is kept purely for historical purposes.
Summary
Dusty Lounge is a old lounge that habbofags go to and smoke on their licorice pipe. They have to go up to the front of the lounge and buy a pipe each pipe contains 6 oz. of smoke-able AIDS. And After the habbofags smoke the AIDS modfags come in and kidnapped you to their room and raping you giving you herpes.
Directions
Dusty Lounge is located in Official.
SwastiGET Spots