Nigra
From Pool's Closed Wiki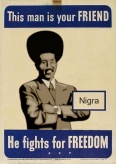 What Is A Nigra?
A nigra is a stalwart bronze-skinned man who will NOT be kept down in his quest against racism, ignorance and the deadliest enemy of all... AIDS. He wears a suit and has a fro, they give him the power to do what is right without pause and he gives them look awesome. A nigra's favorite foods are fried chicken and watermelon.
How to make a nigra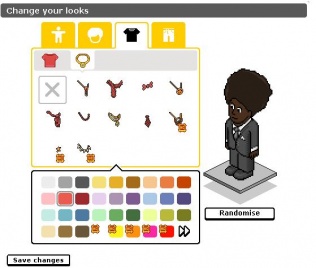 The picture to the right shows how you should make your nigra. You will be banned often in your quest so learn to create your warrior fast so that you can get back into the fight quickly. Sometimes the character creation screen changes as Habbo developers change shit, but the idea remains the same.
For moar win (for example with Axed 7), you can use macros (good one is Macro ToolsWorks 6) to make nigra creating almost 100% automatical.
Updates: Habbo has gone through many updates and one thing they have updated is clothing. You have many more options to chose from but there have been some changes that you should know about. You can no longer have all black clothing or hair unless you are an HC member, and this is due to their blatant racism. Try your best to stick to the original attire and feel free to add some sunglasses to add to the lulz. Please take some time and become familiar with the updates and use the picture to the right for reference.
However, if you get the free coins that he hotel sends out on times like Easter & Summer Break, you can combine those coins to get yourself enough credits to buy HC, and therfore be able to have the original uniform & be able to raid the HC Rooftop Rumble. HCfags go crazy if a nigra gets into their special domain.