2007 9-11 Raid
From Pool's Closed Wiki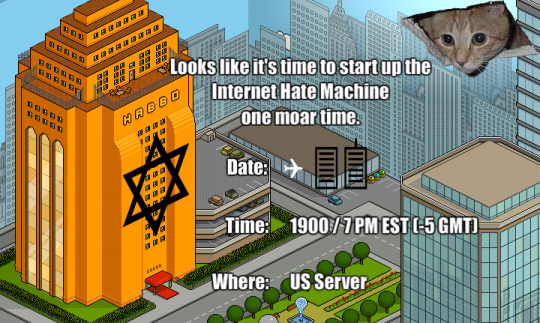 9/11 Has Come Again!
Once again MOD-Cleo's Jewish peenus threatens us with a potential flood of AIDS! Nigras must unite once again and shut down Habbo Hotel. We proved our vast power on 7/12, now we shall concentrate it all into one server for exceptional lulz!
Directives
Date: 9/11/2007
Times: 7:00PM EST
6:00PM CST
4:00PM PST
12:00AM GMT (midnight between 9/11 and 9/12).
Server: habbo.com (US)
Attire: Standard Nigra suit and fro; Steve Irwin/Zombie Irwin also acceptable.
Targets: All rooms, public and private, but mainly the pool.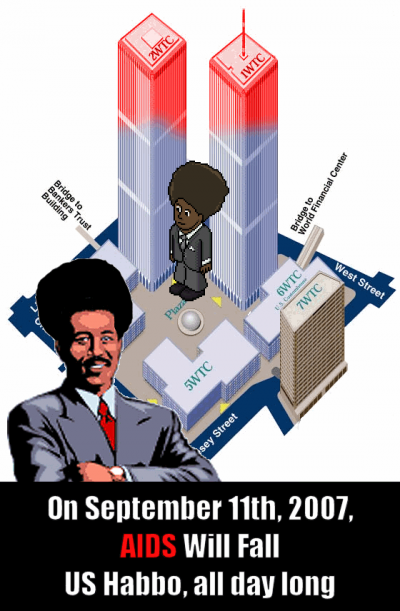 Also See